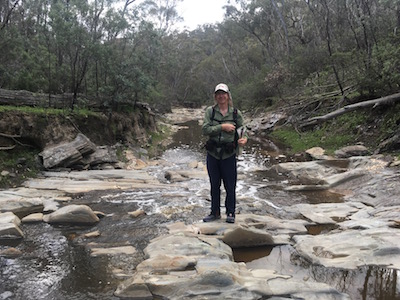 It has been very wet this week and with more rain forecast between now and Sunday the creeks on the course are very high and are potentially dangerous to cross. We also have a high risk of not being able to access most of the course to put out water drops and do the safety patrols. The photo shows Spring Creek with a low flow.
We have permission to run the events on November 7-8 - next weekend.
We understand that not everyone will be able to come next weekend. If that is the case we will refund your entry. Please contact Julie.
Apologies that you will miss out this weekend, but fingers crossed for fine weather next weekend.