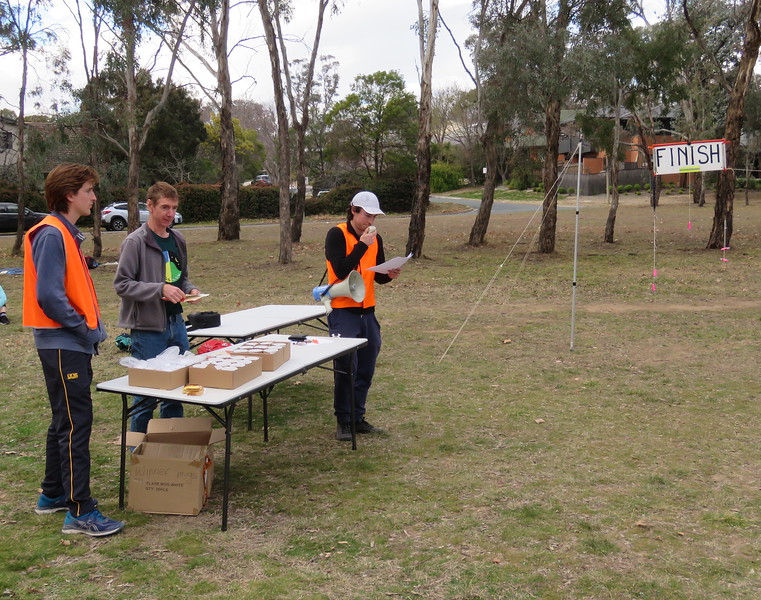 Each event has ten roles to ensure all parts of the event are organised. See read more for each of the roles.
Event Coordinator


Leads the organisation of that event (usually a committee member or someone experienced). Hire's equipment as required (toilets, buses), liaise with caterers, admin manager, on-the-day volunteers and control collectors.

Course-Setter


Sets the likely location of checkpoints, hash house and water drops. Compiles the course map and oversees the setters and vetters.

Setters


Visit the course several weeks or months pre-event to hang tape at the site of the checkpoints indicated by the head course-setter. They may also adjust the location of checkpoints on the ground if the area is unsuitable (e.g. dense scrub or terrain is unclear) or the area is unsafe. The setters also provide feedback on the overall layout of the course.

Vetters


Visit all of the taped checkpoint sites closer to the event to verify correct positioning and hang out the checkpoints.

Map Maker


A map maker will create an electronic version of the map.

Admin Manager


Monitors the online entries and updates any postal entries into the ACTRA system, supervises admin helpers on the event day, provides entry monies to treasurer for banking and sends results and reports to various people (receives ACTRA computer and instruction in its use before event).

Admin Helpers


Turn up on event day and are instructed by the Admin Manager in the process of registration of competitors before the event and result production after the event.

General Helpers


Turn up on the day and assist with erecting tents, assisting participants to fit navlight bands, etc. Travel by car on the safety route marked on the map to refill water drops and collect any competitors in trouble.

First Aid Officer


Takes charge of first aid at the event and also usually helps with admin. (Person needs a current first aid, nursing or medical qualification). Periodically, ACTRA organizes a first aid course for members. The course is fully subsidized by ACTRA and in return ACTRA expects the new first aider to volunteer in the capacity of first aid within a year.

Control Collectors


Collect checkpoints after the event. A great way to improve your navigation skills.