Thank you all for your patience as we finalised the results for the 2023 ACT Championships 24 hour and 8 hour events.
Congratulations to David Baldwin and Julie Quinn for winning the ACT 24 hour Championships and Sergey Pikuz, Maria Plyashechko and Sergey Kurov for winning the 8 hour event. But massive congratulations to everyone who competed in less than ideal conditions.
Due to a few issues on the weekend, including the cold and wet weather on Sunday, we did not hold the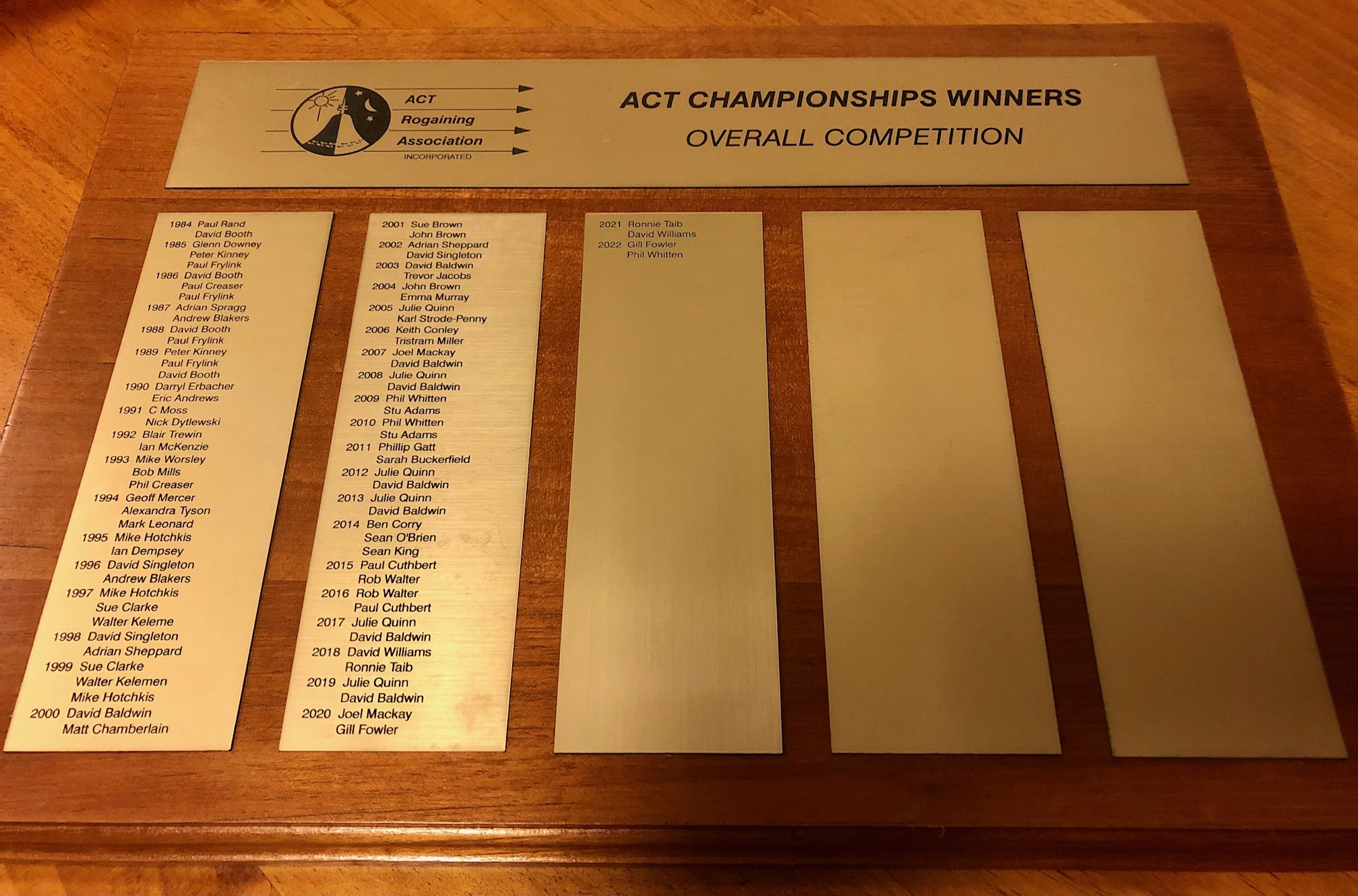 presentation ceremonies for each event.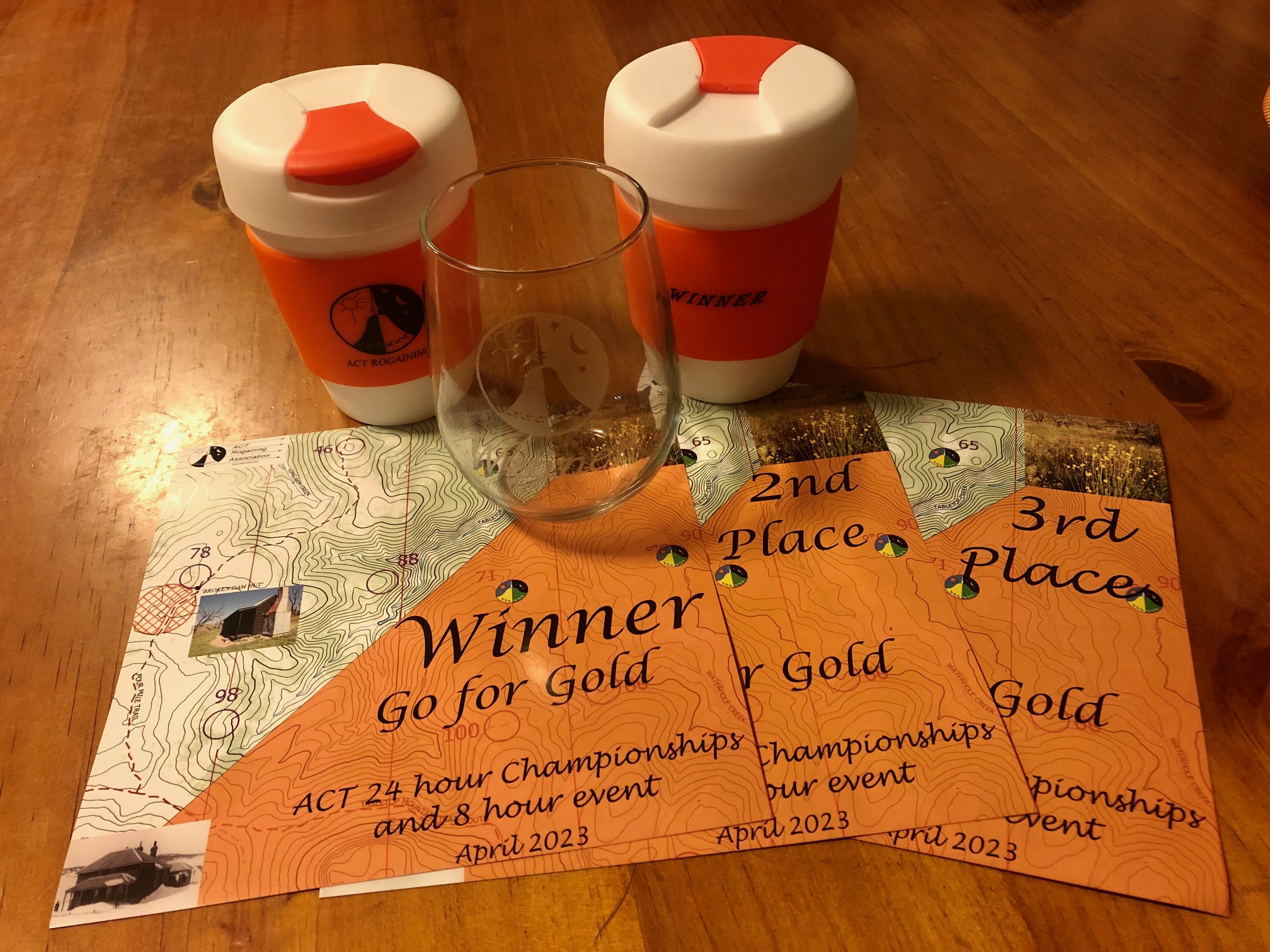 If you are a winner, second or third place we can send you your winning certificates. Winning teams in each category for the 8 hour event are eligible for a winners travel mug. Winning teams in each category for the 24 hour Championship are eligible for an engraved winners glass.
In addition, winners of each category of the 24 hour Championship event will have their names engraved on the perpetual trophy. You can choose to have the trophy to display for the year once we have it engraved. We only ask that you return it prior to the event next year!
Please contact Benita Sommerville (This email address is being protected from spambots. You need JavaScript enabled to view it.) if you would like to receive your prizes and we will work out a way of getting them to you.
We did have some issues with some malfunctioning punches. If you think your score is missing some points, please contact This email address is being protected from spambots. You need JavaScript enabled to view it..