"Snowball in Spring" 6/12hr Rogaine

---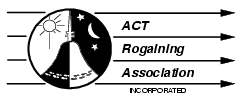 6 hour /
12 hour

Saturday 4th November 2006 11am-5pm/11pm

---
Course Description
The "Snowball in Spring" course is in a rarely visited corner of Deua National Park, around 130km SE of Canberra past Captain's flat, and encompasses the headwaters of the Shoalhaven River. The difficulty of the terrain varies greatly over the course, with wide open grassy flat valleys and some areas of open forest. However, the course also contains a number of steep rocky hillsides dominated by fallen timber, and there are even areas of dense rainforest and inpenetrable heath. The course setters will do their best to help competitors avoid the nasty stuff! The altitude is between 800 and 1100m and the map will be a single pre-marked A3 sheet taken from the NSW Department of Lands' 1:25000 topomap series. There will be free camping at the HH site on Friday and Saturday night.

---
Results
---
Photos, Stories Etc.
No photos are available

Stories and Reports

Email your photos to the ACTRA Publicity Officer. Please note that in emailing event photos to ACTRA, you are giving permission to ACTRA to publish the photos on the website or Facebook page. You will be acknowledged as the photographer.
---
The people who brought this event about
Coordinator
Setters/Vetters
Admin
General Help
Catering
Control Collection
David Singleton
David Singleton
Adrian Sheppard
Ian Booth
Paul Veldkamp
Dave Osmond
Wayne Gregson
Judy Jenkinson, Adrian, David
Heather Logie
Julien Wicks
Jason Singleton
DEWR Hartley Crew
Leanne Wilkinson
Scott Wilkinson