2019 Winter 4hr

---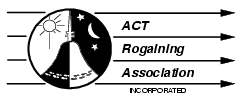 4 hour

10:00am-2:00pm

---
Course Description
Come one, come all! On Sunday 7th July, the 4 Hour Winter Rogaine will be making its debut at a new location - Cotter Bend, only 25 minutes from Canberra's CBD! The course will explore the beautiful Murrumbidgee River Corridor, the rugged Bullen Range and the fast-travelling pine forests to the south. This course has something for everyone, from the families and first timers to the most competitive of rogainers. Come along for a great day out!
---
Partner Finding Service
If you'd like to do this event, but can't convince anyone to go with you, then
click here
to register your details below. Once you have found a partner, please
click here
to remove your name from the list.
The following people are seeking a partner, or a team to join up with for this event. Contact them by email or by phone. (Competitiveness is on a range 1-10, where 10='would like to win category' and 1='happy to come last')
Adam Rumbold, 39, Male, competitiveness is 3/10. ph: 0421204123 email - "Ultra runner with basic nav skills. First rogaine. Keen to build up experience and ideally move into"
---
Carpool Finding Service
Do you need a lift to the event? Have you got spare seats and would like to reduce your environmental impact, or just offer someone a lift? Then please make use of our carpool finder service for this event.To use this service,
click here
to register your details. Once you have organised your transport, please
click here
to remove your name from the list.
Nobody has registered yet.
---
Entry Info
Enquiries: Thomas Banks
phone: 0488117063
email: thomasbanks87@gmail.com


Entries are open until Sunday 30th Jun, after that you pay late fee of $10 per person. Late entries close Wednesday 3rd Jul.
---
The people who are bringing this event to you
If there are any 'needed' spots in this table, please consider contacting the coordinator to offer your help
Coordinator
Setters/Vetters
Admin
General Help
Catering
Control Collection
Thomas Banks
Thomas Banks
Keira Doherty
Wendy Emerton
Craig Cowan
Thomas Banks
Keira Doherty
Jean Douglass
Thomas Banks (first aid)
Keira Doherty
Jean Douglass
Ron Simpson
Hartley Lifecare
Andrew Rowe
Katherine Adena