2010 Australian Rogaining Championships

---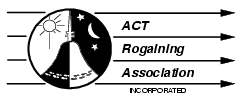 24 hour

Saturday 27th March 2010 12 noon - Sunday 12 noon

---
Course Description
The 2010 rogaining championships will be held in the magnificent Snowy Mountains and hosted by the ACT Rogaining Association. The course will be set by national rogaining champions, David Baldwin and Julie Quinn, and will provide excellent navigational challenges in a beautiful environment.
Terrain will vary from alpine ash forests, through snow gum woodlands and granite boulderfields, to open plains. The course will be between 1100m and 1600m elevation. Vegetation varies, but mostly fairly good going but some areas with post-fire regrowth. Mostly bush but some open native grasslands above tree line or in frost hollows. Few tracks. Old gold mining workings in some parts of the course.
Autumn in Kosciuszko typically provides superb clear days with cool evenings. The Hash House will offer ideal camping and there is caravan park and lodge accommodation within 5 minutes drive. Numbers will be strictly limited to a 525 maximum.
Driving times to the Hash House: 2 hours from Canberra, 5 hours from Sydney, and 7 hours from Melbourne.
Bus transport, merchandise and meals for Friday night and Saturday morning will be available to order. Please check back later or sign up to the e-mail newsletter to be informed.
Please include details of any dietary requirements (allergies, vegetarian, etc) in the "Note to Organiser" field on the entry form. The caterers have assured us EVERYONE will be catered for (including at the ANC if possible).
Australian competitors, please select your correct state of affiliation for the interstate pointscore trophy which is part of the Australian Championships. If you live in NSW, please select NSWRA not ACTRA and follow NSWRA membership policy instructions on 2010 NSWRA membership. Please ensure you have a current 2010 membership with your state association.
Overseas competitors (ONLY please) who cannot pay using BPAY, cheque or money order please select "Other" for payment, then after you have submitted the entry form and know your team number, go to the online shop and make a credit card payment under the Entry category with the matching number of full and concession members. Please enter "OTHER" for state association.
We strongly prefer Australian entries to pay using BPAY if possible because the bank fees are cheaper and payments are automatically applied which saves manual reconciliation. Team payments can easily be split - just forward the BPAY details to other team members and each person can pay their share using the same CRN.
Event website and further information

---
Results
---
Photos, Stories Etc.
No photos are available

Email your photos to the ACTRA Publicity Officer. Please note that in emailing event photos to ACTRA, you are giving permission to ACTRA to publish the photos on the website or Facebook page. You will be acknowledged as the photographer.
---
The people who brought this event about
Coordinator
Setters/Vetters
Admin
General Help
Catering
Control Collection
David Baldwin
David Baldwin
Julie Quinn
David Singleton
Grant Battersby
Helen McAuley
Ian McAuley
Adrian Sheppard
Judy Jenkinson
Mark McDonald
Selina Stoute
David Foster
Claire Edwards
Pat Miethke
Susie Sprague
Alyssa Rogan
Toni Brown
(merchandise) Ian Booth
(transport) Greg Terrill
(publicity) Jonathan Miller
(trophies) Susie Sprague
(site manager) Julie Quinn
Grant Battersby
Helen McAuley
Andrew Rowe
David, Luke and Oliver Poland
Michael and Emily Reed
Greg Terrill
Silke Speier
Sean McElhinney
Sue Janas
Glenn Bridgart
Jean Douglass
Ron Simpson
Hartley Lifecare (event)
Adaminaby P&C (pre-event)
Grant Battersby
John and Mardi Barnes
Alex Ramsey
Michael Hutchinson