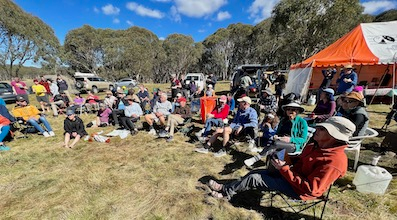 The Twilight 3-hour rogaine will be a mix of urban nature park and a bit of metrogaine in south Canberra, with a Hash House in Fadden. An evening wander around the trails and grassy areas of our nature park is always pleasant and our setters have found all sorts of interesting control locations within the streets. Take a look at a few photos they are taking as they are setting the course in the photo gallery. Gaiters or long pants are highly recommended as the grass is long and full of seeds in places.
The event will conclude with light catering from Hartley Lifecare, fitting for a summer evening.
The start of the events will be at 4 pm.
Entries cost $25 full and $20 concession. Under 14 free. No solo entries for this event - teams of 2 to 5 people.
Entries are open to 11:59 pm Monday 13 February without late fees. Entries receieved between then and complete close at 11:59 pm on Wednesday 15 February incur a late fee of $10 per person.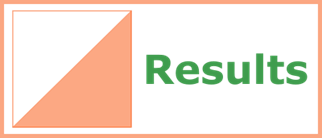 ---
Final Instructions
Welcome to the 2023 Faddentastic Twilight Rogaine in Canberra's inner southern nature parks.

Important
COVID Safety Plan - General
Please stay home if: you are awaiting the result of a COVID-19 test; you are feeling unwell; or you have flu-like symptoms.
In the event you have to withdraw because you are isolating with COVID, entry fees will be fully refunded.
COVID Safety Plan - Registration
We will provide hand sanitiser at the Hash House/assembly area.
Indemnity Form
Please bring to the event a printed and completed indemnity form located here. Check the team list for your relevant event on the home page to ensure that all details for your team, including category, are correct. If incorrect, please contact the Event Contact prior to the event.
Ensure that all team members sign a separate indemnity form. Parents or guardians must sign for people under 18. Also provide registration number(s) of your car(s) at the Hash House. Be sure to put your team number on the form.
Present your completed indemnity form at the registration desk.
Medical advice: All competitors should consider advising their team member/s of any pre-existing medical conditions (such as diabetes, asthma, epilepsy, susceptibility to anaphylaxis) that may require first-aid action on the course. This should include a description of the symptoms, the required first-aid action, and the location in their bag of any medication (such as sugar, ventolin, epi-pen, anti-histamines).

Where
The Hash House is adjacent to Fadden Primary School, Hanlon Crescent, Fadden ACT.
Parking
There are 60 parking spaces at the Fadden shops and the primary school. Additional parking along Bramston Street. Otherwise please park in the nearby streets and car-pool where you can.

Registration, Map Availability, Start Times
The event will commence by way of a mass start at 4:00 pm sharp, with a final briefing at 3:50 pm. The event is for three hours, finishing 7:00 pm sharp.
Registration will open at 2:30 pm. We recommend that you arrive at least an hour prior to the start of the event to allow enough time for final preparations and route planning. Time spent on planning is never wasted.
To register you will need to bring:
the first aid kit for the team, so that it can be checked (see below for what it must contain); and
one completed indemnity form per team member.
On registration, each team will be provided with:
two wristbands and two electronic Navlight tags
one map per team member, and
one small copy of the map to be used as a flight plan. Each team must mark their intended route on the flight plan and hand it in before starting. Please provide your direction of travel on the flight plan.

Map Details and Vegetation
There will be one A4 map, 1:25,000 scale with 10 m contour interval, printed on waterproof teslin paper. The area is mostly urban parkland with some controls in neighbouring suburbs, with steeper terrain in the northern half of the course. There has been prolific grass and thistle growth, predominantly across the southern half of the course, so gaiters and/or long pants are recommended. Fire trails are marked on the map as well as some but not all walking tracks. The map is marked with magnetic north and out-of-bounds areas are clearly marked. One high speed (80km/h) road crosses the map. The course has 34 controls and 1910 points total. The checkpoint descriptions follow the rules:
If the feature is shown on the map, then it is described as
"The… (knoll, saddle...)"
If a feature is not shown on the map, but is obvious on the ground, then it is described as "A… (knoll, saddle etc.)"
"The watercourse" will be marked with a blue line on the map
"The gully" will be a similar feature, but will not have a blue line on the map (Note: gullies and watercourses may be the same size – despite the blue lines).

Water
Given the nearby urban environment there are no water drops on the map.

Please Bring to the Event
completed indemnity form
a map case (optional). The map will be printed on Teslin waterproof paper with setters notes and control descriptions on the reverse side
coloured pens, pencils, scissors, highlighter pen, board for map preparation
plate, bowl, cup, cutlery (so you have something to eat the Hash House food with - we don't provide disposable items!)
a seat to use at the Hash House.

Carry on Course
Mandatory Equipment
whistle (one per person)
basic first aid kit (that includes 2 compression bandages and 1 wound dressing) (one per team)
Other items we recommended that you carry
water (it is going to be hot)
compass
watch
mobile phone for emergencies (see below for restrictions)
sunscreen and sun-hat
raincoat
Restrictions
No pets; no alcohol; no firearms: no fires
No altimeters, pedometers or GPS-capable devices such as watches and smartphones for use at the event.
Smartphones may be carried for emergency use only in a sealed bag - they cannot be used for time-keeping or photography.

Mobile Phone Coverage
Phone coverage is excellent across the course for all networks.
The Hash House number is 0421 021693.

Summary of Event Rules and Scoring
The only navigational aids permitted are the maps we provide together with your compasses.
For Teams of 2 to 5 competitors, they must remain within earshot of each other at all times. All members must simultaneously get to within 5m of each control point.
All team members with a Navlight must punch it at each control to score points.
If a Navlight punch has failed, record the three letter code visible inside the end of the punch.
Competitors must not enter out-of-bounds areas; gates must be left as found; stock must not be disturbed.
The organisers may disqualify a team if it acts against these rules or against the spirit of the event.
A team can retire a member at the Hash House. This will finish that team's event. A new team can form but it must start with zero score.
Late Penalty: 10 points per minute (or part) late. Disqualification if more than 30 minutes late.
If teams score equal points then the first team home will have a higher rank.

Presentation and Awards
Food and drinks will be available from around 6:00pm.
Certificates will be issued for winners of each category and certificates for the placegetters.
Presentations will take place as soon as practicable after the end of the event.
Event volunteer
If you have queries, contact the Event Contact listed below