Rogaining: the sport of long distance cross country navigation. Rogaines are generally day and night events in which teams of two to five members travel entirely on foot, navigating by map and compass. Teams normally select their own order of visiting checkpoints. Events range in time from 6 to 24 hours. Teamwork, endurance, competition, and an appreciation of the natural environment are features of the sport.

For more details see a definition of rogaining (ARA page)

So what is Rogaining?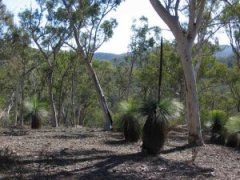 Here is a flyer that hopefully explains it all.
An introductory guide is available for newcomers - see attachment.

Navigating
Here is an introductory guide to how to navigate in a map and compass.
Local Events
ACTRA organises several events each year including:
ACT Championships - 8 and 24 hour. Our premier event.
Spring Rogaine - 6 and 12 hour. A challenging length to prepare for a Championship.
Paddy Pallin 6 hour - A very popular and fun day in the bush.
Nightgaine - 4-6 hours. Excellent for tackling your first navigation in the dark.
Cyclegaine - 6 hours. Added route setting problem of track based navigation.
Metrogaine - 6 hours. A local event for all levels of experience and enthusiasm.
Winter event - 4 hours. A mid-winter bush event aimed at families and novices.