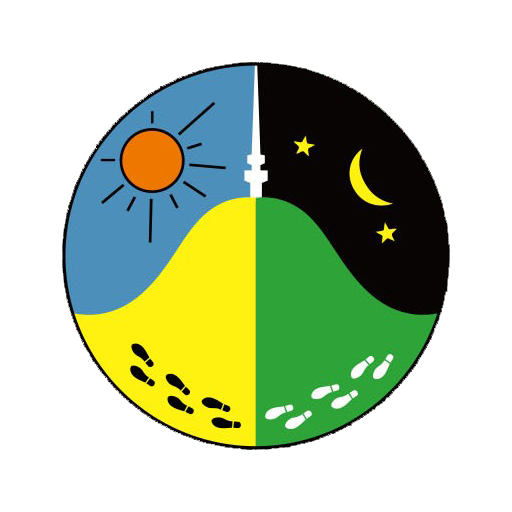 ACT ROGAINING ASSOCIATION BULLETIN‍
Go for Gold
ACT Champs 24 hr and 8 hr - 15/16 April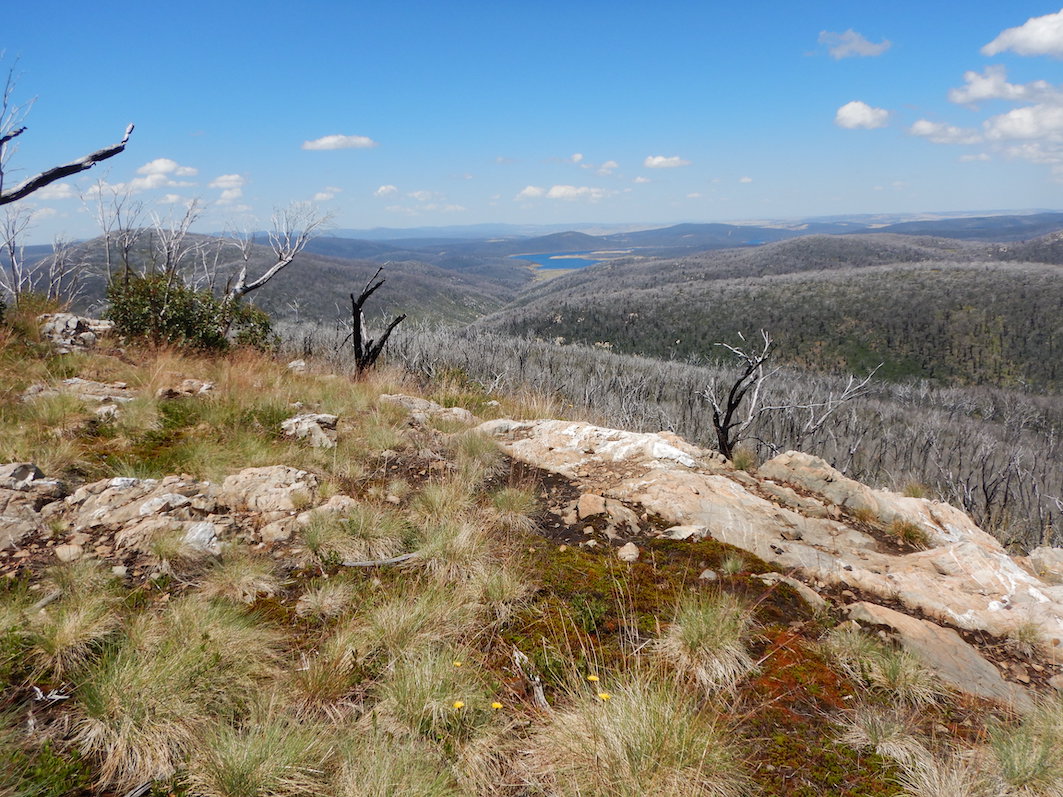 ACTRA's 2023 championship event is in northern Kosciusko National Park based at Three Mile Dam, near the Mt Selwyn Skifield and not far from Kiandra. There will be plenty of open bush country for navigation and lots of interesting history with the remnants of historic gold mining activities. There will also be an 8 hr event (midday to 8 pm) if you just want one day on the course. The photo gallery has more photos to tempt you out on course.

Tour de Tallaganda -

Paddy Pallin 6 hr Wrap Up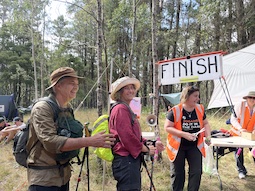 Over 260 competitors enjoyed the Tour de Tallaganda 6 hour rogaine on Sunday 5 March. Adrian Sheppard and David Singleton set a great course that took advantage of the many tracks and helped competitors explore the area and miss most of the thick bush. While slow going, there were plenty of smiles at the end. Check out the photo gallery.

Congratulations to the overall winners, Elise Palethorpe and Ryan Stocks. 2nd place was Kelvin Meng and Oscar Woolford and 3rd place was Julie Quinn and David Baldwin. Congrats to everyone who went out - results can be found here.

Our sponsor, Paddy Pallin, were generous with their spot prizes at the end - it helped keep a decent quorum for the results ceremony despite the heavy thunderstorm shower that hit just after the AGM! 
Big thanks to all the volunteers who helped out, and to Hartley Lifecare for the great catering as us usual.

Barkley at the Tour de Tallaganda‍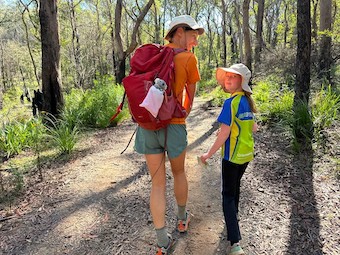 I was already getting really excited for the start of the Tour de Tallaganda, and when a family team asked at registration if I'd like to come out on the course with them, I knew it was going to be a great day! We spent a little while colouring in the map and making some ambitious plans for a route, and then it was time for the briefing, and off we went! I think at first my team weren't really listening when I whispered my advice, because they didn't take the best route out to their first control, #86 (taking the main road, instead of the firetrail). Nevertheless they seemed pretty enthusiastic even going up the steep hill. After the first control my team saw some other family members on the fire trail ahead, so there was a bit of a race to overtake, on the way through to #78 and #77. It seems that lots and lots of teams started out in this direction, as it was pretty busy on the firetrail. After picking up #102 on a very pretty rocky ridge, I was pleased to see that my team had read the back of the map about the nasty vegetation around #67, as we climbed up the firetrail high enough that we could come down the ridge to the control. After that we headed north to #101 in a scrubby saddle --- this was pretty hard for the shorter-legged members of my team, with lots of rocks underfoot in the vegetation. After that we raced on to #75, and looking at the time decided to start heading back into the center of the map, rather than our originally planned loop northwards. Back on the trail, the junior human took the lead, and raced down the hill to #53, then crossing a beautiful little creek and back up the hill to #64. Seeing how much faster travel on the trails was than going cross-country, we had a quick planning session and a snack and set off again, climbing most of the big hill on the way to #55, past the water drop and then out to #93. We were really excited to meet two other rogaining mascots tucked into packs at #93, Ross and Rummage, who were on their way back from a longer loop on the west side of the course. With about 90 minutes to go, and some sore legs developing for both my teammates (not me, riding on the backpack!), we had to work out how much we could still fit in. The cross-country to #93 had gone pretty well, even with lots of fallen trees and some thistles, so we decided to cross the valley picking up #66, then #84 on the spur just off the firetrail, and then south down Palerang Road. Planning to head up to #85 on the other side of the main road, we saw that some teams were playing it safe going the long way round on the firetrails, but I encouraged my humans to just head straight up the hill, and it worked great, arriving right at the control. It suddenly started raining --- my teammates had just enough time to put their rainjackets on before it suddenly stopped again! Koalas don't really need rainjackets, so I didn't mind. From here we strolled down the firetrail to #59 at the water tank, and then, feeling pretty tired out, down to the Hash House, for some much appreciated hot chocolate and veggie burgers!
All up, a great day out! It was lovely to see so many people out enjoying Tallaganda. (And my humans were very happy with their prize in the family division. They very kindly said that they couldn't have done it without my advice and encouragement, and they were glad they'd asked to take me out of the course!)‍
ACTRA AGM - who is your committe for 2023?‍
The ACTRA committee for 2023

President is Stephen Goggs
Vice President is Keira Banks
Treasurer is Nick Lhuede
Secretary is Jiaying Goh
Committee is David Baldwin, Jean Douglass, Benita Sommerville, Brad Vallette, Jonathan Fearn, Tom Fitzgerald, Kelvin Meng, Mandy Leong, Monika Binder.
Immediate Past President is Julie Quinn
Member Protection Information Officer is Jonathan Miller (non-committee position).
See the link below to send an email message via the website to a committee person. The Member Protection Information Officer can provide information and guidance on complaints procedures - they are the 'go to' person if you want to discuss problems with ACTRA, particularly if you are considering making a formal complaint.
President's Piece‍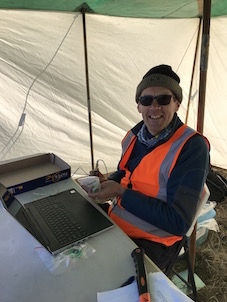 It seems somehow fitting that an e-newsletter is a virtual communication, as this section at least comes from your virtually absent president. I think this is my fourth consecutive year of being elected at the post-Paddy-Pallin ACTRA AGM when I have not been able to be present in person. I assure you that it is not the general practice of the management committee to allocate tasks to members who don't come to meetings - on the contrary I am always grateful to be surrounded by all the capable volunteers who put up their hands for service each year, with the new and returning committee members for 2023 being no exception. A particular challenge for this year is the rising cost of fuel and other consumables. When you think of rogaining, your first thought is probably not about toilets and catering, but these are two items that are particularly susceptible to rising prices. While Hash House facilities can bump up the costs of our events, participants tend to agree that they add an even greater amount to the overall enjoyment of the experience - and that's the way we hope to keep it. Looking forward to seeing as many of you as possible enjoying the ACT Champs this year!

World Rogaining Champs - USA July 2023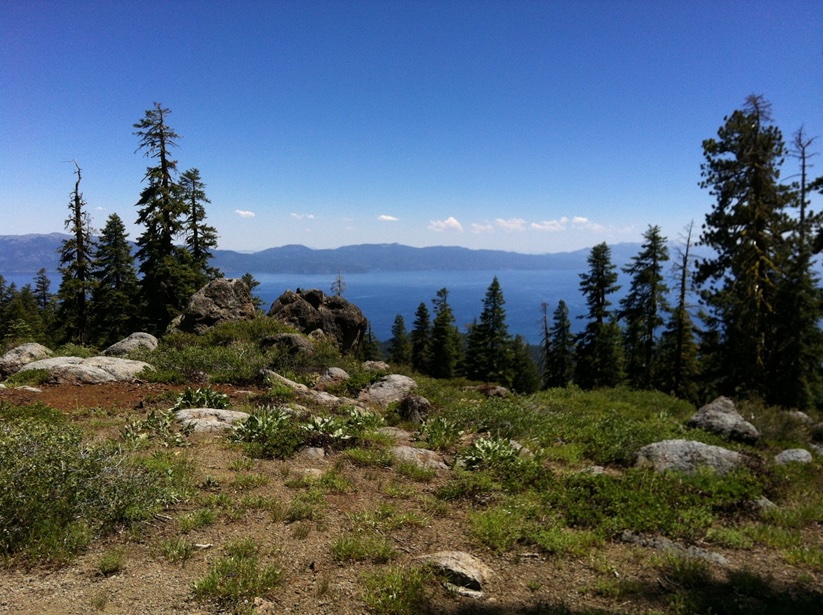 Anyone can enter! Wanting a holiday break from the winter cold - head to California, USA for the World Rogaining Championships near Lake Tahoe. Regular entry fees are available until 1 April 2023. Experienced Victorian rogainer, Merv Trease, has provided the organisers with on course advice and he says the area is very beautiful and worthy of a fantastic rogaining experience. You don't need to be a champion or to qualify - entries are open to all rogainers wanting a well set course and some fun.

International Rule Changes‍
‍The International Rogaining Federation has made some changes to how age groups are calculated. These rules only apply to the World Rogaining Champs and Australasian Champs but will also be adopted by the Australian Rogaining Association. If you are a youth or a veteran these may affect you.

- All age categories are determined by year of birth, and not by date of birth (Age at December 31st of that year).
- The Youth category is increased by one year, to "all team members must be 23 years or under".
- The lower age for the Veteran Category is increased by 5 years, to become "all team members must be 45 years or older"
These changes for championship events come into force on 1st January, 2024.