We need your feedback!
Having trouble seeing this email? View it online 
ACT ROGAINING ASSOCIATION
BULLETIN‍
Ainslie-Majura Unearthed results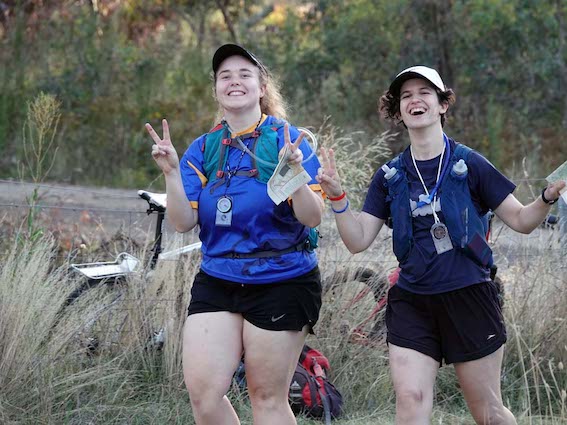 Thanks to everybody who turned up for our first rogaine of the year on a gorgeous Saturday afternoon. It was a tough course with plenty of route options available. With over 350 participants, many of which were first-timers, it was a great way to kick off the ACT calendar.
Take some time to have a look through some of the photos taken by photographer extraordinaire John Harding.
Congratulations to Susie Sprague and Selina Stoute who took out the Women's category, while Tom and Keira Banks took out the Mixed category. Overall winners and winners in the Men's category were Ryan and David Stocks with Martin Dent and Owen Radejewski a close second. 
Paddy Pallin Bouldergaine results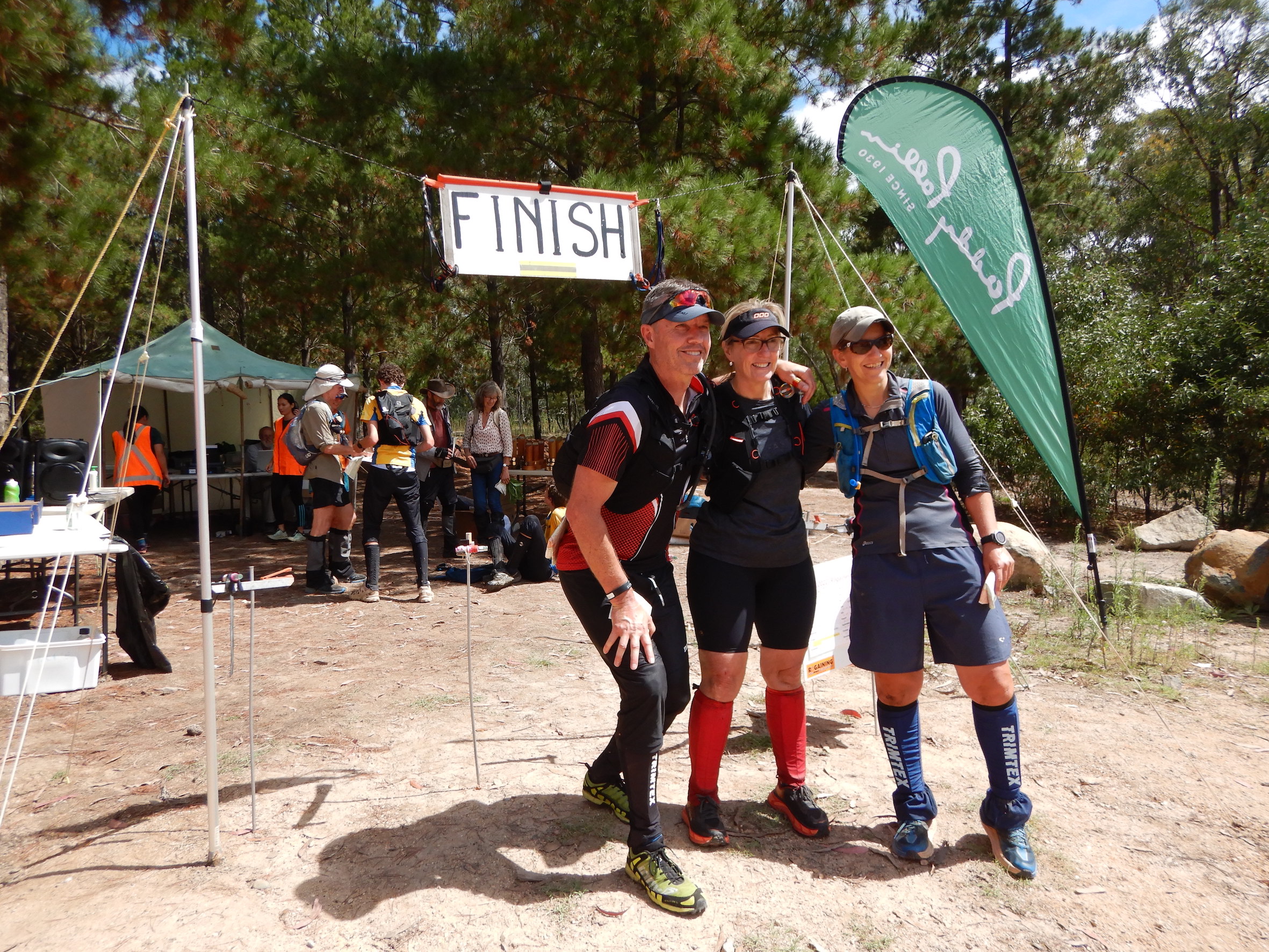 The Paddy Pallin Bouldergaine at Pierce's Creek was our first "return to normal" rogaine with full catering and a great attendance by Canberran and interstate rogainers. 
Despite weather reports for storm and rain, we had a beautiful sunny day of tramping, eating our way through blackberry bushes and admiring interesting rock features.
To no one's surprise, our newly inaugurated life members David Baldwin and Julie Quinn won the event, clearing the course in 5:13:30. What was surprising was that they were almost pipped by the men's junior brother team Ryan and David Stocks who came in 44 seconds later, clearing the course at 5:14:14. Gill Fowler and Joel Mackay rounded up third, representing our NSW rogainers by clearing the course at 5:35:24.
Thanks again to our two other members of setting and vetting "Team Blackberry" who were also inaugurated life members, Jean Douglass and Ron Simpson and current life member Glenn Bridgart for towing the trailer. 
Thanks also to our sponsors Paddy Pallin for the amazing prizes and volunteer awards for the wonderful helpers Kevin, Karen, Anton and Emily.
There are a few controls left to collect so please email Jiaying if you can come out this weekend or this week.

ACT Champs/8 hr - Kosciuszko‍ NP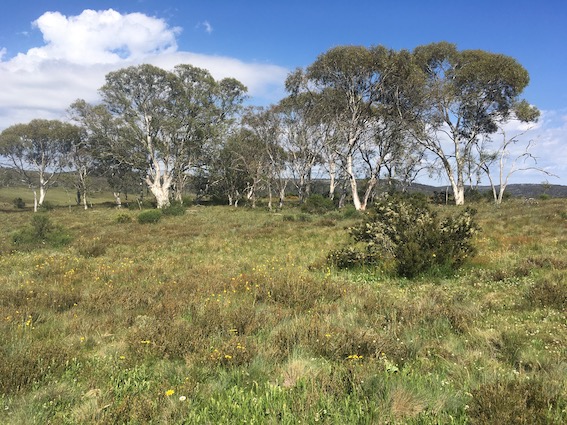 23-24 April 2022‍
The ACT Rogaining Champs for 2022 and 8 hour events will be held in northern Kosciuszko National Park, 3 hours drive from Canberra. The event will be on the high plains and snowgum forest north of Kiandra in an area that features wide open plains with subtle features but great visibility, and open snow-gum, sallee and mountain ash forests.

See the photo gallery for some images taken by the setters and entries will be open in a couple of weeks.
New ACTRA Life Members

When it comes to membership of an organisation, the category of life member is a rare privilege – both for the recipient and for the organisation itself. It is a truly fortunate organisation that has amongst its members individuals whose sustained performance is outstandingly consistent and/or whose ongoing contribution to the life of the organisation is selflessly dependable.
Four new life members were inducted at the ACTRA AGM on 6 March. Julie Quinn, David Baldwin, Jean Douglass and Ron Simpson were added to make a total of eight life members. All four were noted for their competitive achievements, their significant contributions to organising ACTRA events and the committee more generally. Julie Quinn was also noted for her eight years as President and current International Rogaining Federation Vice-President; David Baldwin was also noted for his significant technical contributions to the IT behind the scenes and for being on the Australian Rogaining Assocation Executive and technical adviser to the International Rogainng Federation; Jean Douglass keeps our gear in a fastidious and well-ordered state and runs the best all night cafes; Ron Simpson is often behind those well made maps and superbly set courses.
See the website for the full citations.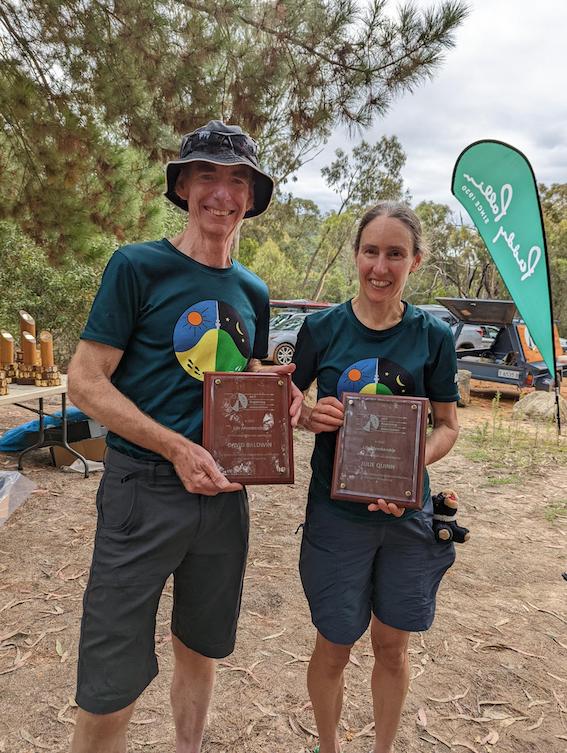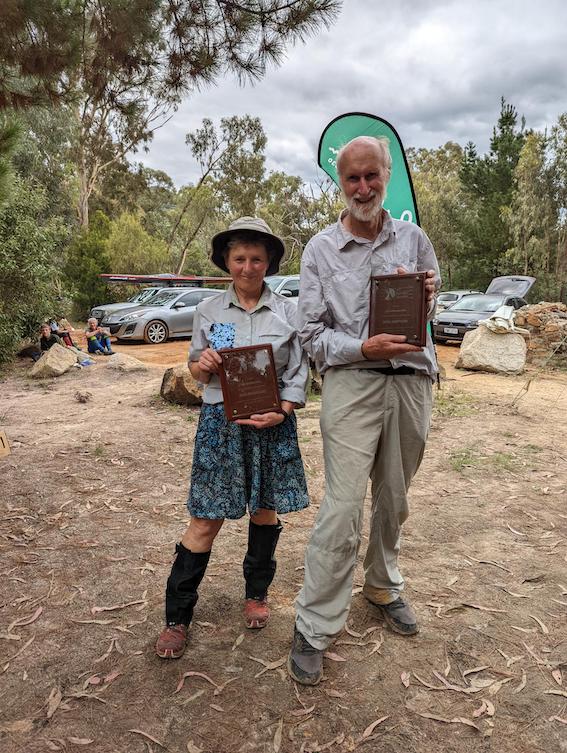 2022 ACTRA Committee‍
The AGM voted in a new commitee with Stephen Goggs as President, Keira Banks as Vice-President, Nick Lhuede as Treasurer, Jiaying Goh as Secretary and a general committe comprising David Baldwin, Jean Douglass, Brad Vallette, Benita Sommerville, Sarah Buckerfield, Greg Hosking, Jonathan Fearn and Lachlan Prien. Julie Quinn is also automatically on the committee as Immediate Past President. If you wish to contact any of the committee with your rogaining ideas please do this via the website for a form that you can send an initial email through (to avoid spam).

2022 World Rogaining Champs ‍
The  2022 World Rogaining Champs are to be held in the Czech Republic on 26-27 August. The event organisers are trying to estimate the possible number of teams who will enter and this is challenging given travel with Covid has been so difficult and with the unfortunate situation with two of our keen rogaining countries in Europe. I would appreciate interested people sending me, Julie Quinn (International Rogaining Federation Vice-President), an email to let me know. Expressing your interest does not commit you to entering!