2019 Twilight 3hr

---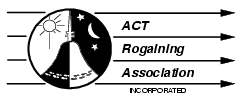 3 hour

6:00pm - 9:00pm

---
Course Description
Stromlo Forest Park. Hash House will be at Event Centre.
Come join us for the first rogaine of the year, a little light exercise and a snack afterwards. There will be challenges for all, with a good track network for novices and younger/older folk and plenty of controls to locate for the competitive types.
Please note, in the event of a total fire ban day being declared, this event will be cancelled.
---
Results
---
Photos, Stories Etc.
No photos are available

Email your photos to the ACTRA Publicity Officer. Please note that in emailing event photos to ACTRA, you are giving permission to ACTRA to publish the photos on the website or Facebook page. You will be acknowledged as the photographer.
---
The people who brought this event about
Coordinator
Setters/Vetters
Admin
General Help
Catering
Control Collection
Lee Rice
Craig Cowan
Paul Imhoff
Stephen Goggs
Grant Battersby
Steve Hanley
Craig Cowan
Glenn Bridgart (first aid)
Jen Conlon
Will Conlon
Emily Stewart-Reed
ACTRA
Wayne Gregson
Brad Vallette