2017 Night/Day/Cycle Rogaine

---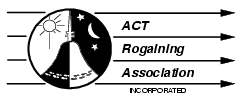 Night Foot 5 hour /
Day Foot 6 hour /
Day Bike 6 hour

6 - 11pm Saturday, 9:30am - 3:30pm Sunday

---
Course Description
The day/night/cycle heads into Penrose State Forest and surrounding private land holdings. There's lots of singletrack for the MTBers as well as some entertainment for the walkers. There is a mix of pine forest and native bush. Camping will be available on site.
Enter the night event and you can do the day event for half price!
---
Results
---
Photos, Stories Etc.
No photos are available

Email your photos to the ACTRA Publicity Officer. Please note that in emailing event photos to ACTRA, you are giving permission to ACTRA to publish the photos on the website or Facebook page. You will be acknowledged as the photographer.
---
The people who brought this event about
Coordinator
Setters/Vetters
Admin
General Help
Catering
Control Collection
Claire Edwards
Steve Hanley
Andrew Rowe
Gail Sutton
Sat Brad Vallette
Keira Doherty
Tom Banks
Lisa Cutfield (first aid)
Silke Speir
Greg Terrill
Sun Lisa Cutfield
Pat Meithke
Glenn Bridgart (first aid)
Hartley Life Care
Lisa Cutfield
Colleen and Colin Mock
Pat Meithke