2016 Summer Twilight

---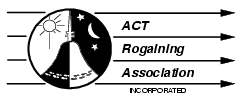 3 hour 30 minute

5:00pm-8:30pm, 3.5 hr

---
Course Description
The course combines a bit of the urban areas of Macquarie, Aranda and Cook and the Nature Parks of Black Mountain, Aranda and Mt Painter. There are many tracks making for relatively easy travel but, of course, you may venture off the tracks as well. There are a few steep and rocky sections on Black Mountain rewarded with excellent views. The course is friendly for families but not for strollers. The map will be 1:25,000 A4.
---
Results
---
Photos, Stories Etc.
No photos are available

Email your photos to the ACTRA Publicity Officer. Please note that in emailing event photos to ACTRA, you are giving permission to ACTRA to publish the photos on the website or Facebook page. You will be acknowledged as the photographer.
---
The people who brought this event about
Coordinator
Setters/Vetters
Admin
General Help
Catering
Control Collection
Dane Roberts
Tom Banks
David Baldwin
Julie Quinn
Tom Brazier
Sarah Buckerfield
Julie Quinn (pre-event)
Dane Roberts
Tom Banks
Tom Brazier
Sarah Buckerfield
Clare Idriss (First Aid)
Kama Scouts
Wayne Gregson
Dane Roberts
Kath Bell
David Clark