Night/Day Rogaine

---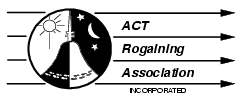 Night Foot 6 hour /
Day Foot 5 hour

29 Sept (night-foot: 5-11pm) AND 30 Sept (day-foot: 10am-3pm) 2012

---
Course Description
Come and experience the iconic Lake George. Watch out for the kangaroos, wombats, echidnas, deer, cattle and two legged wanderers as you navigate your way through an interesting landscape. The course caters for both the beginner and more experienced rogainer with open farmland and undulating bushland. Some of the high points provide some great scenic views of the area. Enter one event or enter both, take your pick! It's two entirely seperate events, but the same map will be used. Camping is permitted for those that wish to stay overnight, and it's free. An awesome opportunty to practise your night and your day navigation without losing too much sleep. If you wish to enter both events, please submit 2 individual entries. The rogaine is being held solely on private land so a huge thankyou goes out to the land owners who have granted access.
---
Results
---
Photos, Stories Etc.
No photos are available

Stories and Reports

Email your photos to the ACTRA Publicity Officer. Please note that in emailing event photos to ACTRA, you are giving permission to ACTRA to publish the photos on the website or Facebook page. You will be acknowledged as the photographer.
---
The people who brought this event about
Coordinator
Setters/Vetters
Admin
General Help
Catering
Control Collection
Claire Edwards
Sean O'Brien
Steve Hanley
Mike and Marg Harrap
Silke Spier
Zoe Terrill
Bodie Terrill
Sean Obrien

Greg Terrill
Hartley Lifecare
Andrew Rowe
Helen McAuley and friends