The Mulligooroo Nightgaine

---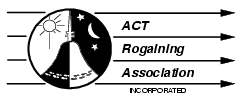 5 hour

Saturday 16th September 2006, 6pm to 11pm

---
Course Description
The course is conveniently located in the Canberra Nature Park on the northern fringe of the city. It is a mix of open grassland and woodlands. There are several large steep hills providing relief of 160 metres.Tracks and fences are plentiful and marked on a new 1:20000 A3 map. Orienteering details (rocks, termite mounds etc.) have been deleted. The map contrasts two very different areas, one that will be navigationally interesting and the other a more physical challenge. There is abundant wildlife, particularly roos and bats. This is a great practise event for those going to Coonanbarabran, or for anyone wanting to try night navigation in a smaller and accessible area.
---
Results
---
Photos, Stories Etc.
No photos are available

Email your photos to the ACTRA Publicity Officer. Please note that in emailing event photos to ACTRA, you are giving permission to ACTRA to publish the photos on the website or Facebook page. You will be acknowledged as the photographer.
---
The people who brought this event about
Coordinator
Setters/Vetters
Admin
General Help
Catering
Control Collection
Keith Conley
Keith Conley
Glenn Bridgart
Benita Sommerville
Glenn Bridgart
Karen Graham
David Baldwin
DEWR Hartley Team
Colin and Colleen Mock, Paul Lloyd, Parissa Poulis, Shane Russell, Karolina Jones