ACT Champs 8/24hr

---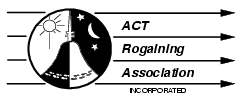 8 hour /
24 hour


---
Course Description
---
Partner Finding Service
If you'd like to do this event, but can't convince anyone to go with you, then
click here
to register your details below. Once you have found a partner, please
click here
to remove your name from the list.
The following people are seeking a partner, or a team to join up with for this event. Contact them by email or by phone. (Competitiveness is on a range 1-10, where 10='would like to win category' and 1='happy to come last')
Alan Fien, 79, Male, competitiveness is 8/10. ph: 0429844205 email - "8 hrs. Good navigator. Prefer F for mixed category."
Martin Fryer, 57, Male, competitiveness is 7/10. ph: 0404 382 824 email - "2 of us looking for 3rd in Open cat 8or24h"
---
Carpool Finding Service
Do you need a lift to the event? Have you got spare seats and would like to reduce your environmental impact, or just offer someone a lift? Then please make use of our carpool finder service for this event.To use this service,
click here
to register your details. Once you have organised your transport, please
click here
to remove your name from the list.
Nobody has registered yet.
---
Entry Info
Entry form and teamlist not available yet. The entry form is normally available about 4 weeks before an event.
---
The people who are bringing this event to you
If there are any 'needed' spots in this table, please consider contacting the coordinator to offer your help
Coordinator
Setters/Vetters
Admin
General Help
Catering
Control Collection
Stephen Goggs
Setters and Vetters:
Mike Harrap
Marg Harrap
Stephen Goggs
Alex Tyson
Nick Lhuede
NEEDED
Pat Miethke
Jonathan Miller
Max Bedward first aid
Hartley Lifecare
Stephen Goggs
Colleen Mock
Colin Mock
Jean Douglass
Ron Simpson