---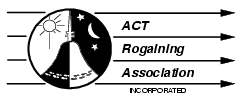 6 hour

9:30am-3:30pm

---
Course Description
The event centre is at Wild Cattle Flat south-east of Captains Flat and about an hours drive from Canberra. The course will encompass private property, Tallaganda National Park and State Forest. The terrain varies from easy grassy flats to open eucalypt forest. Higher sections of the course are slower travel. Altitude varies from 900m to 1300m. The specially prepared map is premarked 1:25,000 with 10m contour intervals.
---
Results
---
Photos, Stories Etc.
No photos are available

Email your photos to the ACTRA Publicity Officer. Please note that in emailing event photos to ACTRA, you are giving permission to ACTRA to publish the photos on the website or Facebook page. You will be acknowledged as the photographer.
---
The people who brought this event about
Coordinator
Setters/Vetters
Admin
General Help
Catering
Control Collection
Jiaying Goh
Jon Glanville
Glenn Bridgart
Jonathan Fearn
Ciaran Lane
Martin Etherington
Grant Battersby
Julie Quinn
Jonathan Fearn
Ciaran Lane (first aid officer)
Heng Cai
Wendy Emerton
Hartley Lifecare
Lisa Cutfield
The Wilkinson Family
Siobhan Tobin
Hilly Salmon Krone