Spring into Action 6/12 hr

---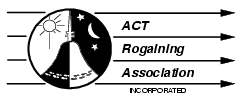 6 hour /
12 hour

11 am mass start

---
Course Description
The rogaine area is in the south-east ACT near Mt Clear and the Naas River, with additional private property to the south. Altitude varies from 1100-1400m. There are beautiful clear grassy valleys, open eucalypt forest and currently dried up boggy spots. We have set the course to avoid scrubby sections, helped by some handy fire trails. The course is suitable for rogainers of all abilities - easy closer to the HH - yet challenging navigation further out. The full moon will be beaming and spring will be in the air. Please wear leg covering, partly for scratchy bushes but mainly for snakes. Parking is very limited so PLEASE carpool. Parking will be restricted to the hard surface of the fire trail and you will need to carry your tent/gear a short way (10-50m).
---
Results
---
Photos, Stories Etc.
No photos are available

Email your photos to the ACTRA Publicity Officer. Please note that in emailing event photos to ACTRA, you are giving permission to ACTRA to publish the photos on the website or Facebook page. You will be acknowledged as the photographer.
---
The people who brought this event about
Coordinator
Setters/Vetters
Admin
General Help
Catering
Control Collection
Jean Douglass
Jean Douglass,
Ron Simpson,
Marg Harrap,
Mike Harrap
Ron Simpson,
Owen Cameron
Liz Wilson
Ron,
Jean
Monica Murfett
Hartley Life Care
Minh-Tam Nguyen and SES