ACT Champs

---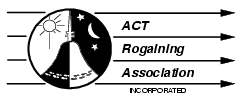 24 hour /
8 hour

Yarrangobilly Village
12 pm Saturday 28 April, 8 hr and 24 hr events

---
Course Description

Pre-event photo gallery
Come and explore the fascinating area around Yarrangobilly Village in the Northern Koskiuszko NP, about 3 hours from Canberra. There is wonderful park-like country near the hash house, limestone sinkholes and bluffs, revegetated pine plantation and alpine bushland. Some historical sites including Cotterill's Cottage at the HH and a number of old homestead sites including Jounama homestead ruins.
INTER-VARSITY CHAMPS SELECTION TRIAL
This event will also be a selection event for a team to represent an ACT University at the Inter-Varsity Champs in Queensland in August. The selected team will be offered subsidised travel courtesy of the Nigel Aylott Memorial Sports Foundation. Competitors must be from the same university. Nominate yourselves on the entry form.
---
Partner Finding Service
If you'd like to do this event, but can't convince anyone to go with you, then
click here
to register your details below. Once you have found a partner, please
click here
to remove your name from the list.
The following people are seeking a partner, or a team to join up with for this event. Contact them by email or by phone. (Competitiveness is on a range 1-10, where 10='would like to win category' and 1='happy to come last')
Rick Peterson, 52, Male, competitiveness is 2/10. ph: 0407223998 email - "Novice looking to participate and continue building skills."
---
Carpool Finding Service
Do you need a lift to the event? Have you got spare seats and would like to reduce your environmental impact, or just offer someone a lift? Then please make use of our carpool finder service for this event.To use this service,
click here
to register your details. Once you have organised your transport, please
click here
to remove your name from the list.
The following people are seeking to form a carpool to get to the event. Please contact them directly to arrange car sharing.
| | | | | | | | | |
| --- | --- | --- | --- | --- | --- | --- | --- | --- |
| Name | Team | Event | Number | Depart | Suburb | Phone | Email | Comments |
| Kai Shen Lee | 55 | 8hr | 2 | 6:20 | Acton | 0469786074 | send | would prefer to not camp overnight and willing to contribute for the fuel |
---
Entry Info
Enquiries: Julie Quinn
phone: 0421 021 693
email: julie.quinn@bilbys.org


Online entries have closed. Contact the event administrator.
---
The people who are bringing this event to you
If there are any 'needed' spots in this table, please consider contacting the coordinator to offer your help
Coordinator
Setters/Vetters
Admin
General Help
Catering
Control Collection
Julie Quinn
Julie Quinn
David Baldwin
Tom Banks
David Singleton
Judy Jenkins
Jean Douglass
Ron Simpson
Julie Quinn
David Baldwin
Tom Banks
Jiaying Goh
More Needed
Hartley Lifecare
NEEDED