Spring into Action 6/12 hr

---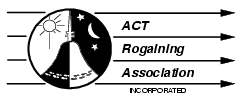 6 hour /
12 hour

11 am mass start

---
Course Description
The rogaine area is in the south-east ACT near Mt Clear and the Naas River, with additional private property to the south. Altitude varies from 1100-1400m. There are beautiful clear grassy valleys, open eucalypt forest and currently dried up boggy spots. We have set the course to avoid scrubby sections, helped by some handy fire trails. The course is suitable for rogainers of all abilities - easy closer to the HH - yet challenging navigation further out. The full moon will be beaming and spring will be in the air. Please wear leg covering, partly for scratchy bushes but mainly for snakes. Parking is very limited so PLEASE carpool. Parking will be restricted to the hard surface of the fire trail and you will need to carry your tent/gear a short way (10-50m).
---
Partner Finding Service
If you'd like to do this event, but can't convince anyone to go with you, then
click here
to register your details below. Once you have found a partner, please
click here
to remove your name from the list.
The following people are seeking a partner, or a team to join up with for this event. Contact them by email or by phone. (Competitiveness is on a range 1-10, where 10='would like to win category' and 1='happy to come last')
IVAN KOUDASHEV, 18, Male, competitiveness is 9/10. ph: 0432830385 email - "Hello, looking for a 12hr team preferably u23 male. looking to jog where possible. "
---
Carpool Finding Service
Do you need a lift to the event? Have you got spare seats and would like to reduce your environmental impact, or just offer someone a lift? Then please make use of our carpool finder service for this event.To use this service,
click here
to register your details. Once you have organised your transport, please
click here
to remove your name from the list.
The following people are seeking to form a carpool to get to the event. Please contact them directly to arrange car sharing.
| | | | | | | | | |
| --- | --- | --- | --- | --- | --- | --- | --- | --- |
| Name | Team | Event | Number | Depart | Suburb | Phone | Email | Comments |
| Grant Battersby | 4 | 12hr | 2 | 1700 | Barton | 0421614128 | send | Return before noon Sunday. 2 seats available |
---
Entry Info
Enquiries: Jean Douglass
phone: 02 62489874
email: rogaine.mail@gmail.com


Entries are open until Monday 22nd Oct, after that you pay late fee of $10 per person. Late entries close Wednesday 24th Oct.
---
The people who are bringing this event to you
If there are any 'needed' spots in this table, please consider contacting the coordinator to offer your help
Coordinator
Setters/Vetters
Admin
General Help
Catering
Control Collection
Jean Douglass
Jean Douglass,
Ron Simpson,
Marg Harrap,
Mike Harrap
Ron Simpson,
Glenn Bridgart
Liz Wilson
Ron,
Jean
Monica Murfett
Hartley Life Care
Minh-Tam Nguyen and SES