From Saturday 31 October 2020
To Sunday 01 November 2020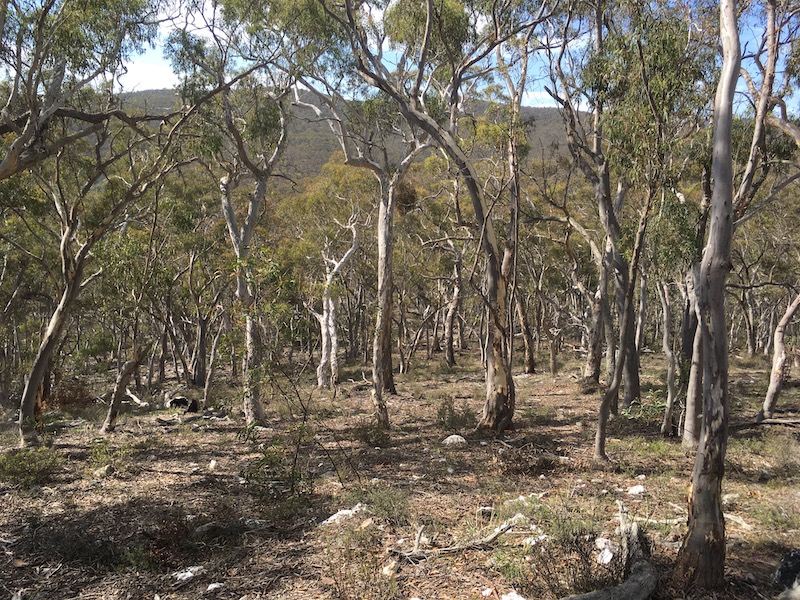 The premier bush event on the ACT calendar - whether you want to have a camping weekend, or go hard and stay out all night.
The event will be in Yanununbeyan NP near Captain's Flat, less than an hour from Canberra. This is an area of unburnt open forest over a range of hills between Queanbeyan and Captains Flat south-east of Canberra. The bush looks great after the rain and there are lots of happy, noisy frogs in the watercourses. The setters have been finding lots of spring flowers and hopefully some will still be around by the end of the month. Check out the photos in the gallery.

Armchair setter Ron Simpson - from Norway - has set a good course and passed this over to David Baldwin and Julie Quinn to ensure the flags are out and the Hash House organised for you. To ensure a covid-safe event there will be a few small changes around the Hash House and we will be reminding you about social distancing. Hartley Lifecare will be providing an awesome feed during and after the event, just like old times!
If for any reason due to COVID-19 you are not able to get to the event, you will be able to get a full refund, so don't let that put you off entering! Late fee of $10 per person applies from midnight Sunday 25 October. Entries close Wednesday 28 October but please don't leave it until then as it makes it very hard for us to estimate catering, water for the course etc. Entry is $55 concession, $70 full rate and free for under 14.
The 8 hour event will start 1 hour after the 24 hour at 1PM and run until 9PM.
| | |
| --- | --- |
| Contact | Julie Quinn |
| Coordinator | Julie Quinn |
| Setters and Vetters | Jean Douglass, Ron Simpson, Julie Quinn, David Baldwin, David Singleton, Andrew Rowe |
| First Aid | Steve Young |
| General Help | Keith Conley, Tom Fitzgerald, Jiaying Goh, Stephen Goggs |
| | |
| | |