ACT Champs

---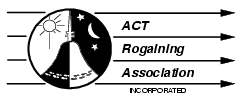 24 hour /
8 hour

Yarrangobilly Village
12 pm Saturday 28 April, 8 hr and 24 hr events

---
Course Description

Pre-event photo gallery
Held in the fascinating area around Yarrangobilly Village in the Northern Koskiuszko NP, about 3 hours from Canberra. There is wonderful park-like country near the hash house, limestone sinkholes and bluffs, revegetated pine plantation and alpine bushland. Some historical sites including Cotterill's Cottage at the HH and a number of old homestead sites including Jounama homestead ruins.
INTER-VARSITY CHAMPS SELECTION TRIAL
This event will also be a selection event for a team to represent an ACT University at the Inter-Varsity Champs in Queensland in August. The selected team will be offered subsidised travel courtesy of the Nigel Aylott Memorial Sports Foundation. Competitors must be from the same university. Nominate yourselves on the entry form.
Check out the
Strava Fly-by
of where all the teams went!
Read Barkley's story

---
Results
---
Photos, Stories Etc.
No photos are available

Email your photos to the ACTRA Publicity Officer. Please note that in emailing event photos to ACTRA, you are giving permission to ACTRA to publish the photos on the website or Facebook page. You will be acknowledged as the photographer.
---
The people who brought this event about
Coordinator
Setters/Vetters
Admin
General Help
Catering
Control Collection
Julie Quinn
Julie Quinn
David Baldwin
Tom Banks
David Singleton
Judy Jenkinson
Jean Douglass
Ron Simpson
Julie Quinn
David Baldwin
Tom Banks
Jiaying Goh
Liz Abbott
Bruce Bowen
Rowan and Simon McCowan
Hartley Lifecare
Julie Quinn
Coleen and Colin Mock
David Baldwin
David Singleton
Steve Hanley
Rowan and Simon McCowan