Spring 6/12 hr

---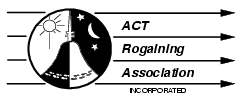 6 hour /
12 hour

12 pm start

---
Course Description
---
Partner Finding Service
If you'd like to do this event, but can't convince anyone to go with you, then click here to register your details below. Once you have found a partner, please click here to remove your name from the list.

The following people are seeking a partner, or a team to join up with for this event. Contact them by email or by phone. (Competitiveness is on a range 1-10, where 10='would like to win category' and 1='happy to come last')
Ivan Koudashev, 18, Male, competitiveness is 9/10. ph: 0432830385 email - "Hello, I would like to compete in 12hr. I would like to jog where possible, and team up with M23 cat"
---
Carpool Finding Service
Do you need a lift to the event? Have you got spare seats and would like to reduce your environmental impact, or just offer someone a lift? Then please make use of our carpool finder service for this event.To use this service, click here to register your details. Once you have organised your transport, please click here to remove your name from the list.

Nobody has registered yet.
---
Entry Info
Entry form and teamlist not available yet. The entry form is normally available about 4 weeks before an event.
---
The people who are bringing this event to you
If there are any 'needed' spots in this table, please consider contacting the coordinator to offer your help
Coordinator
Setters/Vetters
Admin
General Help
Catering
Control Collection
Jean Douglass
Jean Douglass
Ron Simpson
MORE NEEDED
Ron Simpson (map)
NEEDED
NEEDED
NEEDED