Autumn 5/6/12 hour

---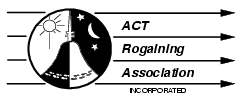 6 hour /
12 hour /
5 hour

1200, 1200, 1900

---
Course Description
The Autumn event brings rogainers back to the beautiful Tarlo River National Park, which last hosted an ACTRA event in 2005. There are three events on offer this time round, with 6-hour and 12-hour events commencing at midday, and a 5-hour event commencing at 7pm for those wanting to focus only on nighttime navigation. The Hashhouse will be located in a woolshed off Long Swamp Road, near Greenwich Park. Tarlo River National Park is visited by few due to its limited public access, and offers ideal rogaining conditions with virtually no undergrowth. Many of the creek beds are fast travelling, and there are scenic views at some of the higher points. Several sections of the Tarlo River have lovely grassy banks and casuarina trees, and there is an incredible conglomerate rock outcrop in the east of the map. Wildlife spotted by the course setters include kangaroos, wallabies, and emus! Five and twelve hour competitors in particular are encouraged to camp by the Hash House after the event's midnight conclusion.

---
Results
---
Photos, Stories Etc.
No photos are available

Email your photos to the ACTRA Publicity Officer. Please note that in emailing event photos to ACTRA, you are giving permission to ACTRA to publish the photos on the website or Facebook page. You will be acknowledged as the photographer.
---
The people who brought this event about
Coordinator
Setters/Vetters
Admin
General Help
Catering
Control Collection
Dane Roberts
Dane Roberts
Kieran Macdonnell
Claire Lonergan
Craig Cowan
Ari Piiroinen
Aaron Coles
Lucy McGarva
Ian Dias
Glenn Bridgart
Kath Bell
Jean Douglass
Ron Simpson
Claire Edwards
Lyndall Adam
Danielle Winslow (First Aid)
Hartley Lifecare
Not Known