ACT Winter rogaine

---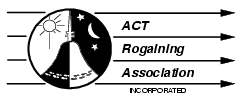 4 hour

Sunday 27th June 2010 10am-2pm

---
Course Description
Turn off the heater, pull on the woollies and enjoy a 4h event in the Mulligans Flat / Goorooyarroo Nature Parks in Gungahlin. The event provides a great opportunity for novice rogainers to gain skills during a shorter event but will challenge the fitness of more experienced rogainers. The area is a combination of open grasslands and eucalypt forest with some higher points offering great views of suburban Canberra. The course has been set using a 1:15,000 orienteering map.

If you are a newcomer to rogaining or have completed a few events and feel that you would like to improve your navigation/course setting skills with the help of someone more experienced, we are organising some mentors to accompany you for the duration of the event. Please indicate in the notes section of the entry form that your team would like to have a mentor and your level of experience so that we can make appropriate matches. The organiser will then contact you with further information. This is your chance to get one-on-one coaching and pick the brains of some very experienced campaigners.

---
Results
---
Photos, Stories Etc.
No photos are available

Email your photos to the ACTRA Publicity Officer. Please note that in emailing event photos to ACTRA, you are giving permission to ACTRA to publish the photos on the website or Facebook page. You will be acknowledged as the photographer.
---
The people who brought this event about
Coordinator
Setters/Vetters
Admin
General Help
Catering
Control Collection
Susie Sprague
Graham Atkins
Patrick Kluth
Rohan Hyslop
Greg Lane
Susie Sprague
Graham Atkins
Lee Rice (First Aid)
Rohan and Anna Hyslop
Patrick Kluth
Hartley Lifecare
Andrew Rowe
Steve Timbrell
Jean Douglass
David Foster