---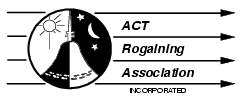 6 hour

5 March
10:00am-4:00pm

---
Course Description
First bush event for the year. Orroral Valley, one hour south of Canberra, has some fast flat open country on the valley floor, surrounded by some steeper hills giving plenty of choice and challenges.
This event is being generously supported by Paddy Pallin. The ACTRA AGM will be held directly after the event and lucky door prizes will be available for those who stay til the end.
Note: Due to various extreme weather considerations, the event could be postponed or canceled. Please check the website before the event.
Note: Orienteering ACT allows all competitors of any age or class to enter this rogaining event. Embargoes are still current for parts of this area but have been waived specifically for this rogaining event
---
Results
---
Photos, Stories Etc.
No photos are available

Email your photos to the ACTRA Publicity Officer. Please note that in emailing event photos to ACTRA, you are giving permission to ACTRA to publish the photos on the website or Facebook page. You will be acknowledged as the photographer.
---
The people who brought this event about
Coordinator
Setters/Vetters
Admin
General Help
Catering
Control Collection
Owen Cameron, Claire Edwards
Thomas Banks
Keira Doherty

Glenn Bridgart
Jean Douglass
Claire Edwards
Owen Cameron
Jonathan D
David Longo
Keira Doherty
Thomas Banks
Hartley
Lisa Cutfield
David Clark
Michael Reed