2017 8/24hr rogaine (ACT champs)

---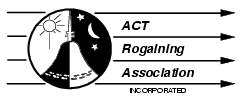 8 hour /
24 hour

12 pm Saturday - 8 pm Sat or 12 pm Sunday

---
Course Description
The course is in the Murramarang National Park north of Batemans Bay on the South Coast. The terrain is best described as variable. Nearly all bush, some of it is very nice and open and other parts scrubby and viney. The setters have done their best to avoid the scrub. There are lots of old tracks on spurs. The Ranger has given us tips about great places to put controls on the beaches and we have found some spots with fantastic views. The altitude goes from sea level to approximately 300m in elevation. The map is 1:25,000 in scale and is printed on waterproof teslin (no need to cover).
Free camping on Friday and Saturday nights at the HH although it is not near the beach.
We are running a subsidised bus (cheaper than the petrol cost) to get you to and from the Champs. See the entry page for details.
---
Results
---
Photos, Stories Etc.
No photos are available

Email your photos to the ACTRA Publicity Officer. Please note that in emailing event photos to ACTRA, you are giving permission to ACTRA to publish the photos on the website or Facebook page. You will be acknowledged as the photographer.
---
The people who brought this event about
Coordinator
Setters/Vetters
Admin
General Help
Catering
Control Collection
Dane Roberts
Dane Roberts
Jonathan Miller
Graham Atkins
Tom Brazier
Keith Conley
Dane Roberts
Glenn Bridgart
Jiaying Goh
Mark Jenkins
Jean Doulgass pre-event admin
Jonathan Miller (first aid)
Hartley Lifecare
Ben Greenwood
Parissa Poulis
Jeffrey Darwin
Mary Adams
Colleen Mock
Colin Mock