2015 Mid-Winter Event

---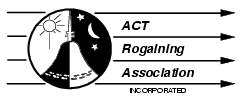 4 hour

10 am - 2 pm

---
Course Description
Come to the Mid-Winter Rogaine and blow those winter blues away in a fun, 4h event only 20min drive from central Canberra. This is a family-friendly event and perfect timing to get the kids out and active during the school holidays. You won't find a cheaper event than this thanks to a generous grant from the ACT Government. And even better, there will be hot food provided by Hartley Lifecare when you finish .
Please note the change of date from Saturday to Sunday.
---
Results
---
Photos, Stories Etc.
No photos are available

Email your photos to the ACTRA Publicity Officer. Please note that in emailing event photos to ACTRA, you are giving permission to ACTRA to publish the photos on the website or Facebook page. You will be acknowledged as the photographer.
---
The people who brought this event about
Coordinator
Setters/Vetters
Admin
General Help
Catering
Control Collection
Susie Sprague
Doug Collier (setter)
Neets Pluschke
Damien Ayers
Glenn Bridgart
Claire Edwards (pre-event admin)
RonSimpson
Susie sprague
Monica Murfett (First Aid)
Doug Collier
Glenn Bridgart
Jonathan Miller
Jean Douglass
Hartley Lifecare
Dane Roberts and friends