2015 Spring Event

---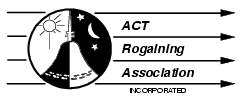 6 hour /
12 hour

12pm - 6pm for 6hr; 12pm - 12am for 12hr

---
Course Description
The event location is Bondo State Forest, approximately 2 - 2.5 hours drive west of Canberra.
The event uses a 1:25000 scale map on A3 paper. The course borders on Kosciuszko National Park, and elevation ranges from around 1000m up to around 1300m.
The course is native forest and is mostly vegetated throughout. There are some firetrails and brumby footpads. Travel on the spurs and ridges is generally quicker than in the watercourses.

---
Results
---
Photos, Stories Etc.
No photos are available

Email your photos to the ACTRA Publicity Officer. Please note that in emailing event photos to ACTRA, you are giving permission to ACTRA to publish the photos on the website or Facebook page. You will be acknowledged as the photographer.
---
The people who brought this event about
Coordinator
Setters/Vetters
Admin
General Help
Catering
Control Collection
Dane Roberts
Laure Gauthiez-Putallaz
Pierre-Dominique Putallaz
Kieran Macdonell
Clare Lonergan
Aaron Coles
Dane Roberts
Jean Douglass
Ron Simpson
Dane Roberts
Kath Bell
Caroline Christenson (First aid)
Minh-Tam Nguyen (First aid)
Hartley Lifecare
NEEDED