2017 8/24hr rogaine (ACT champs)

---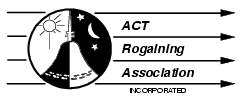 8 hour /
24 hour

12 pm Saturday - 8 pm Sat or 12 pm Sunday

---
Course Description
The course is in the Murramarang National Park north of Batemans Bay on the South Coast. The terrain is best described as variable. Nearly all bush, some of it is very nice and open and other parts scrubby and viney. The setters have done their best to avoid the scrub. There are lots of old tracks on spurs. The Ranger has given us tips about great places to put controls on the beaches and we have found some spots with fantastic views. The altitude goes from sea level to approximately 300m in elevation. The map is 1:25,000 in scale and is printed on waterproof teslin (no need to cover).
Free camping on Friday and Saturday nights at the HH although it is not near the beach.
We are running a subsidised bus (cheaper than the petrol cost) to get you to and from the Champs. See the entry page for details.
---
Partner Finding Service
If you'd like to do this event, but can't convince anyone to go with you, then
click here
to register your details below. Once you have found a partner, please
click here
to remove your name from the list.
The following people are seeking a partner, or a team to join up with for this event. Contact them by email or by phone. (Competitiveness is on a range 1-10, where 10='would like to win category' and 1='happy to come last')
Charles Keir, 34, Male, competitiveness is 7/10. ph: 0447339113 email - "My 2nd event, keen on either 8 or 24. Capable nav skills, mid range fitness."
---
Carpool Finding Service
Do you need a lift to the event? Have you got spare seats and would like to reduce your environmental impact, or just offer someone a lift? Then please make use of our carpool finder service for this event.To use this service,
click here
to register your details. Once you have organised your transport, please
click here
to remove your name from the list.
Nobody has registered yet.
---
Entry Info
Enquiries: Dane Roberts
phone: 0417040317
email: daneontour@hotmail.com


Entries are open until Monday 30th Oct, after that you pay an extra $10 per person.
---
The people who are bringing this event to you
If there are any 'needed' spots in this table, please consider contacting the coordinator to offer your help
Coordinator
Setters/Vetters
Admin
General Help
Catering
Control Collection
Dane Roberts
Dane Roberts
Jonathan Miller
Graham Atkins
Tom Brazier
Keith Conley
Dane Roberts
Glenn Bridgart
Kath Bell

Jonathan Miller (first aid)
Hartley Lifecare
NEEDED